The Doctor: John G. Florendo, D.C.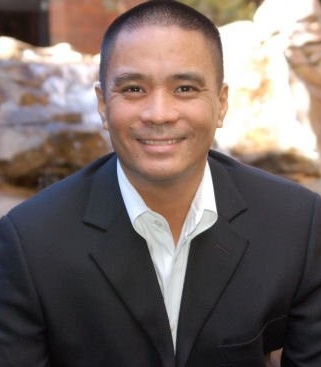 Doctor of Chiropractic
Click here for Dr. Florendo's CV
Dr. Florendo has been practicing Chiropractic for over 30 years. His first clinic opened in 1985, in Eatontown, N.J., and shortly after that opening, the office became one of the highest volume practices in N.J. He then went on to have two other satellite offices, but eventually focused all of his energy on his main clinic. Having a staff of 12 with 5 different doctors caring for patients, the practice saw on average 100-120 patients daily! Seeing each patient have improvement in their health and life was gratifying.
Dr. Florendo was also called upon as an expert witness testifying in court with jury awards for the plaintiffs in 99% of the cases! Trust the Dr. that the attorneys trust! Dr. Florendo has traveled the world speaking on health and longevity in beautiful places such as Kuala Lampur, Malaysia, Subic Bay, Philippines, Paris, France, Triest, Italy, as well as speaking in NYC, Las Vegas, San Francisco, Chicago, Los Angeles and Houston. He is now focused on establishing the foundation that he and his wife created. "The Open Heart Foundation," designs health and education programs for orphanages around the world.
He and his lovely wife, Debbie, and 2 girls, Sydney and Athena, made their move to the west coast as a calling to spread the benefits of the "Florendo Synchronized Healing Technique" to help more people reach their full potential in health and life through Chiropractic Neurology and Brain Based Therapy at The Unlimited Wellness Institute in Las Vegas, N.V.
In Las Vegas, there have been famous boxing stars, football athletes, movie moguls and show performers that have sought out care at the UWI, as well as families from newborns to 106 years old! It is never too late to want good health, wellness and longevity! A bone in place is better than a bone out of place! Early detection means better correction, and if you wait it could be to late!
Dr. Florendo and his family also provide for many charitable functions through their Open Heart Foundation, here is a short video providing for the less fortunate in Las Vegas.